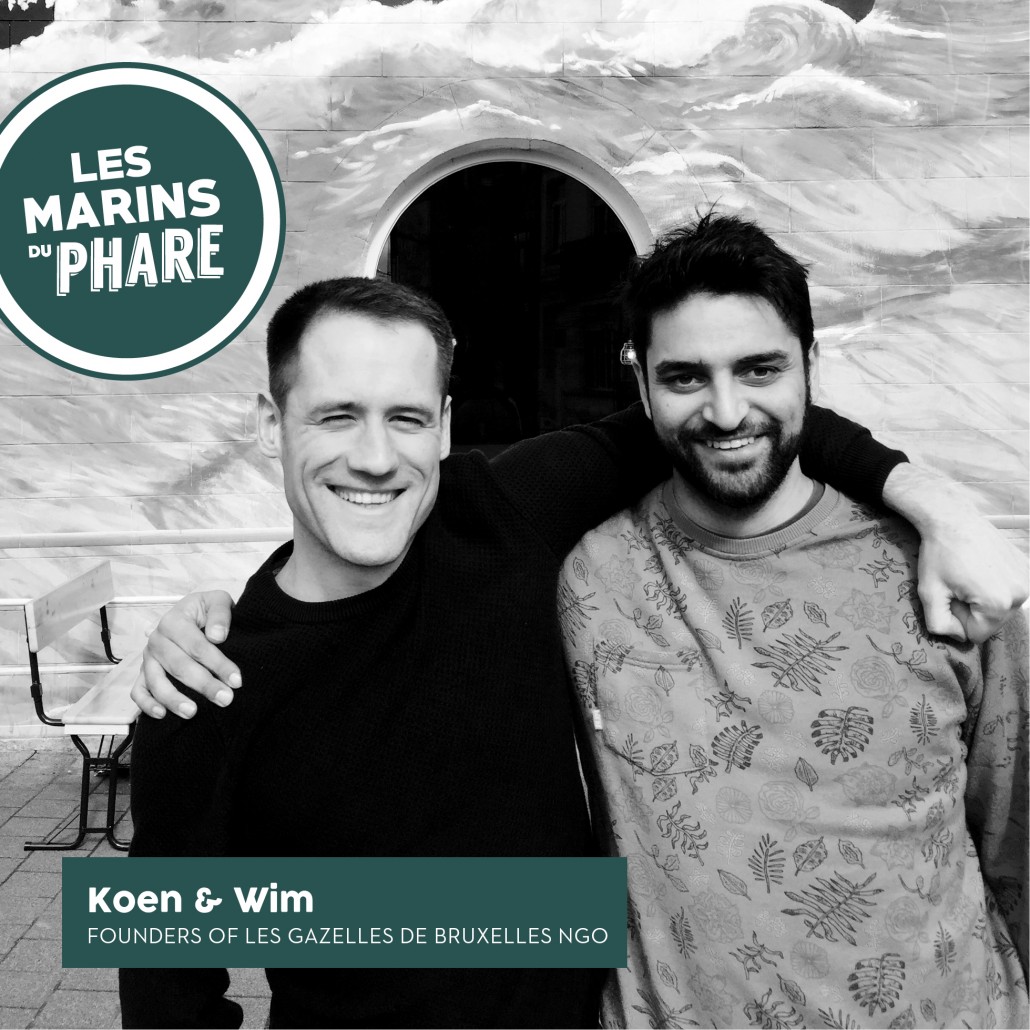 We are Koen en Wim, 28 and 29 years old. This month we started to work for
Les gazelles de Bruxelles
, a non-profit organization.
Who are you?
We are Koen en Wim, 28 and 29 years old. This month we started to work for
Les gazelles de Bruxelles
, a non-profit organization.
On which project are you currently working on?
Les gazelles de Bruxelles
is a new organisation. We use jogging to empower and connect people. Our public mainly consists of people in poverty, refugees, newcomers or undocumented migrants in Brussels.
We founded Les Gazelles together with friends. We started in february 2013 and never stopped running ever since. Mid 2014 we founded the organization and currently we're working on expanding the project. For this, we got inspired by
Back on my feet
in the US.
What do you like to do when you are not working?
Wim: Reading, swimming and… sailing. Brussels isn't best city to go sailing, but Le Phare makes a great harbor 😉
Koen: Concerts, architecture, music, theatre, museum, bars, … I like to discover new things in Brussels.
Song you would like to make us discover?
Bruxelles from Forsiti'A
. Two of our runners participated in the project. A wonderful choir with their own cd:
« C'est pas parce que t'arrêtes de pédaler que ton vélo va s'arrêter »
. You can find them on Spotify. We've seen them live during the lockdown in Brussels, and they're even more powerful on stage.
A quote, a poem, an advice, which follows you everywhere?
Slow but steady, wins the race.
It's the mantra of Mahamadou, one of our runners. And the best advice for anyone who starts running. You can't run a marathon on day 1. You can't build a new organization in 1 day.
How do you feel at Le Phare?
We both live in Brussels and found Le Phare on
Growfunding
. It feels like home. A wonderful place in Molenbeek!
To know more about Les Gazelles de Bruxelles:
Les gazelles de Bruxelles
To contact Les Gazelles de Bruxelles :
Wim
et
Koen
(Visited 141 times, 1 visits today)