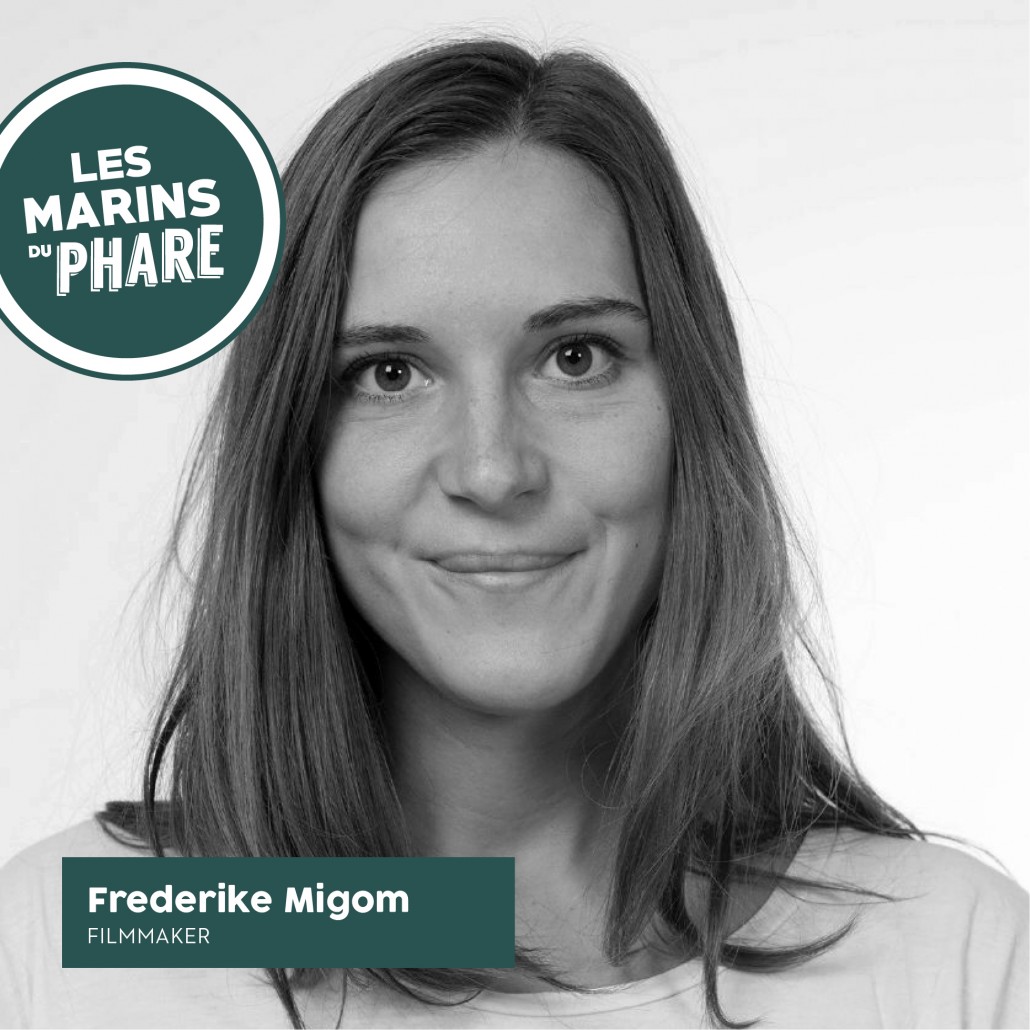 I am Frederike Migom and I'm a filmmaker.
Who are you?
I am Frederike Migom and I'm a filmmaker.
On which project are you currently working on?
I am currently writing a feature film screenplay and working on some documentary projects.
What do you like to do when you are not working?
Travel, make trips to nature, spend various kinds of time with people I like, sleep well, eat well, watch movies, read books, work in my garden.
Song you would like to make us discover?
Dobberman
by STIKSTOF feat Roméo Elvis.
A quote, a poem, an advice, which follows you everywhere?
Because choosing is nog my best value, here's two:
Bestijg de trein nooit zonder uw valies met dromen, dan vindt ge in elke stad behoorlijk onderkomen. Which means: never get on a train without your suitcase full of dreams, and you will find in every city a home.
Vast like the ocean, strong like a mountain, rooted like a tree.
How do you feel at Le Phare?
I had been working from home for a while and was looking for a place where I could be surrounded by some people, to get distracted from my own presence. I saw this place in
Brussel Deze Week!
To know more about Frederike's work:
www.2ndtotheright.com
To contact Frederike :
frederikemigom@me.com
or +32 479 025 395