CO-WORKING ON THE WATERFRONT
A great place to meet and work with a café open to all in Brussels' canal district
At Le Phare, you will have your own private, spacious and comfortable desk, with high-speed internet access, secure lockers, and as much coffee and tea as you like. All in a beautiful setting close to the city center and public transport.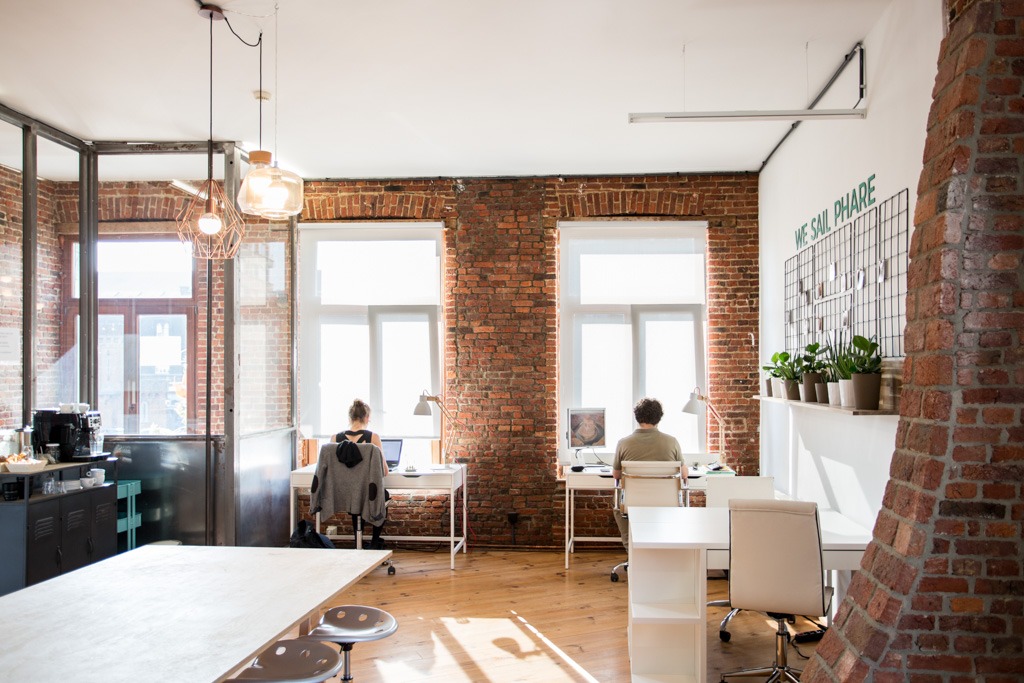 As members of the co-working café, you will also have access to daily newspapers, a multi-function printer, a red telephone booth and mail reception service. A fully-equipped meeting room is also at your disposal, if you wish to receive clients or host a group brainstorming session. Do not hesitate to come and check out our location and ask any questions. It's free.
Great prices with packages tailored to your needs, ranging from half-day passes, to a 10-day pass or monthly pass. To be as flexible as possible, the packages don't contain any long-term commitment. Depending on your package, some services are free and others are not.
And guess what ? The trial is free ! You only need to click on "join us" in our website and register for the "free trial pass". See you soon

A la carte
10 days € 130,- *
Unlimited
per month: € 230,- *
* Prices shown don't include VAT.
At Le Phare, we organize and host many different events: professional workshops, conferences, events showcasing our co-workers (art exhibitions, project presentations, etc.). We also organize cultural events and parties to help you network and share ideas. Our events schedule will make Le Phare (and you) shine as beacon of activity. As a member, you get special access to the events.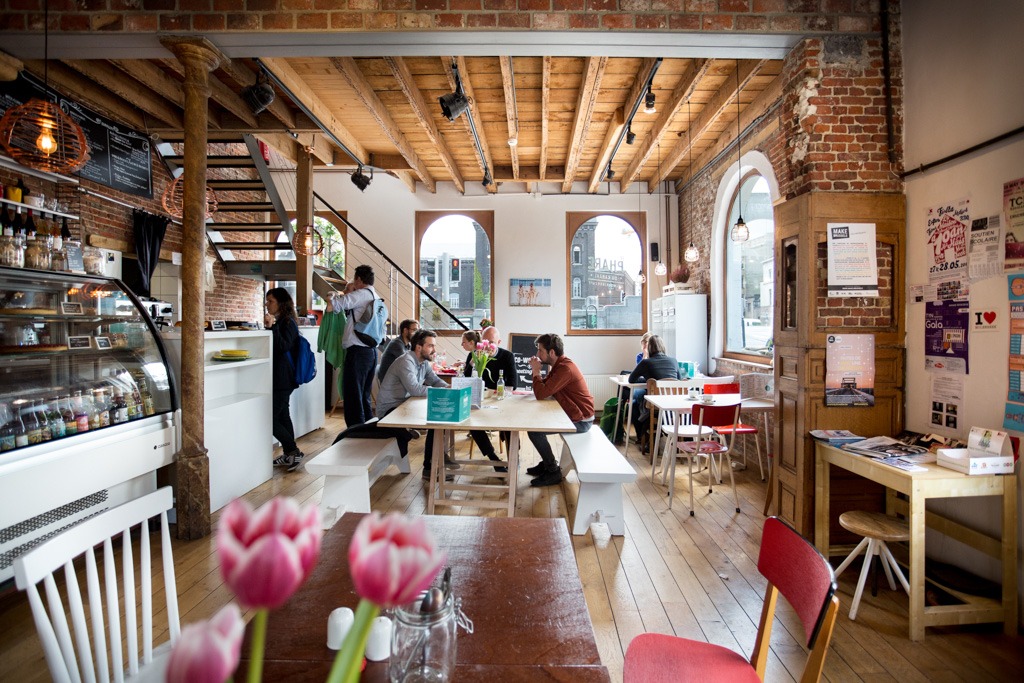 On the ground floor you will find a high-quality canteen accessible to all, members of the co-working café, but also neighbors as well as local merchants and professionals. The canteen at Le Phare is an easy place to spend some time, eat, drink, read and socialize. The location can also be booked for private events. For more information, please contact us.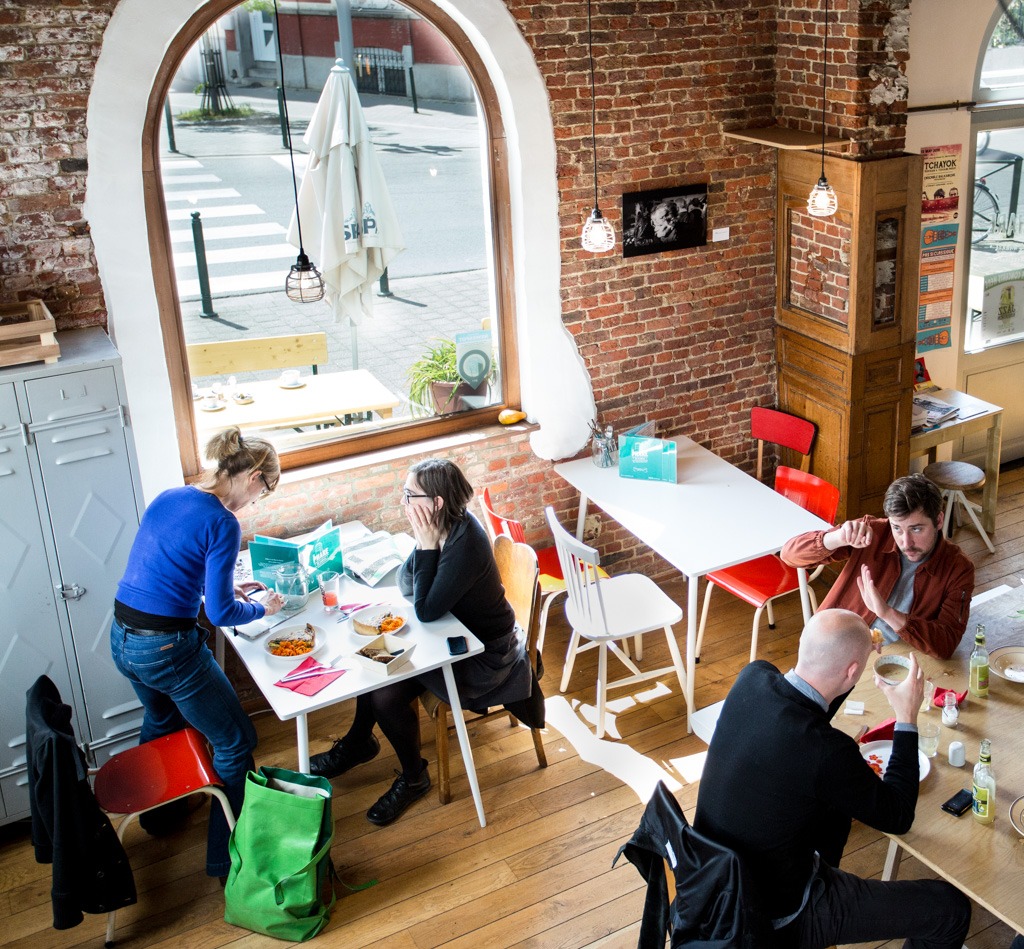 At Le Phare, we love homemade and quality products. We try to promote seasonal products, and strive to have the smallest amount of intermediaries between us and the producers. Wherever possible, we get our products from Belgian producers and artisans, who also share a passion for their craft. Our canteen will evolve, reacting to feedback from people we meet and discover, and especially aiming to give you what you want.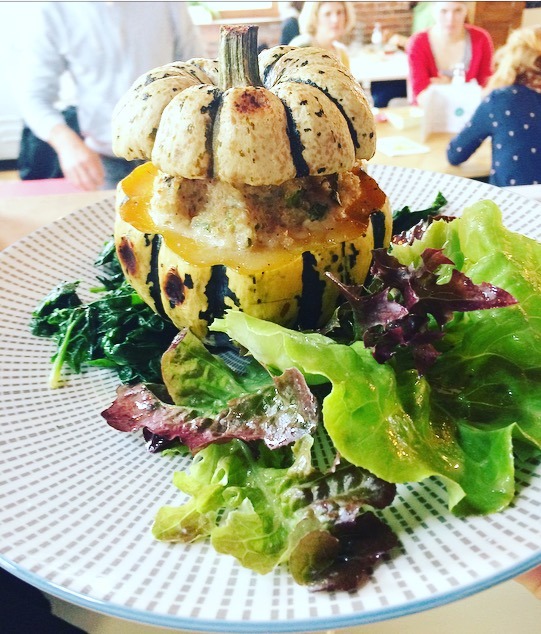 Location:
Quai des charbonnages, 40-1080 Bruxelles
Opening hours:
Monday to Friday: 9:00 am to 8:00 pm, Saturday: 11.00 am to 6:00 pm and first Sunday of the month. Phone number : 02 410 06 84.
(Visited 28,805 times, 43 visits today)